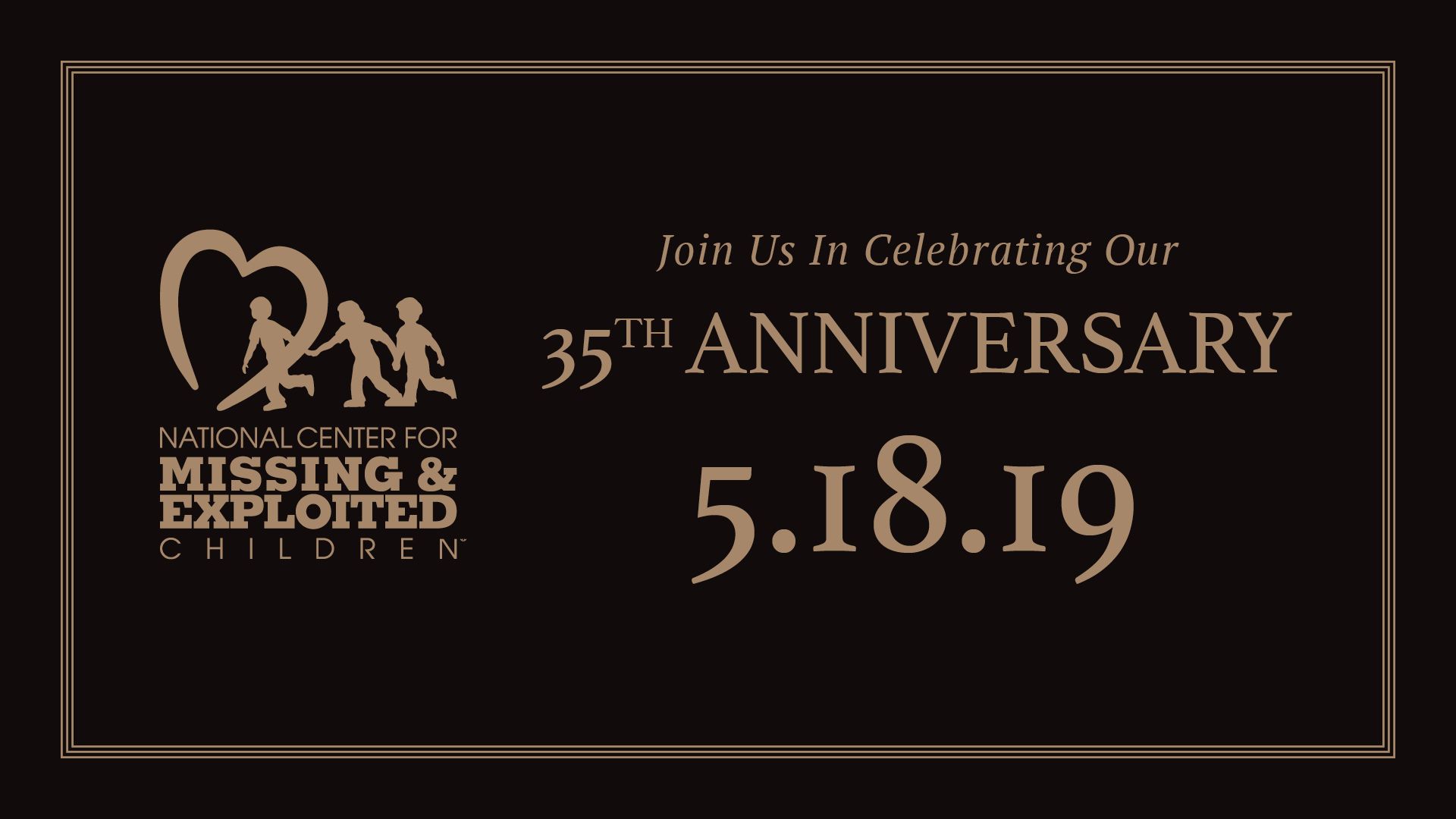 2019 marks the 35th anniversary of the founding of the National Center for Missing & Exploited Children.  35 years, together with supporters like you, of protecting our children and never giving up HOPE. 
This year at the annual Hope Awards Gala in Washington, DC we are honored to recognize brave survivors and their families who have been touched by our work.
A $5,000 Family Sponsorship will allow NCMEC to host an individual (and guest) who were directly helped by NCMEC. We will honor the courage, resilience, and bravery exhibited by countless families every day. This contribution is tax deductible and you will be recognized during the program as well as in the commemorative journal.
Donated before using a Revv account?
Login